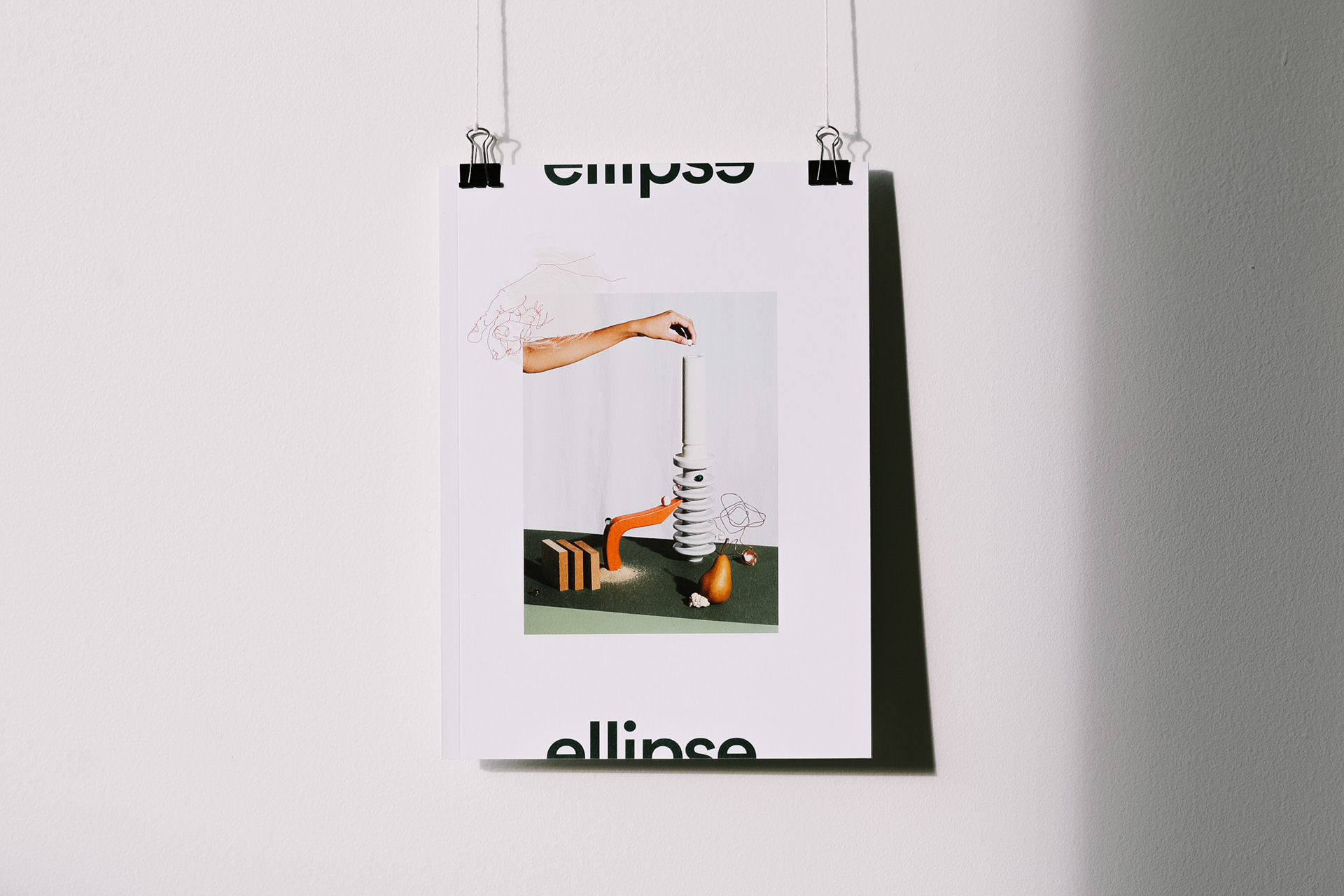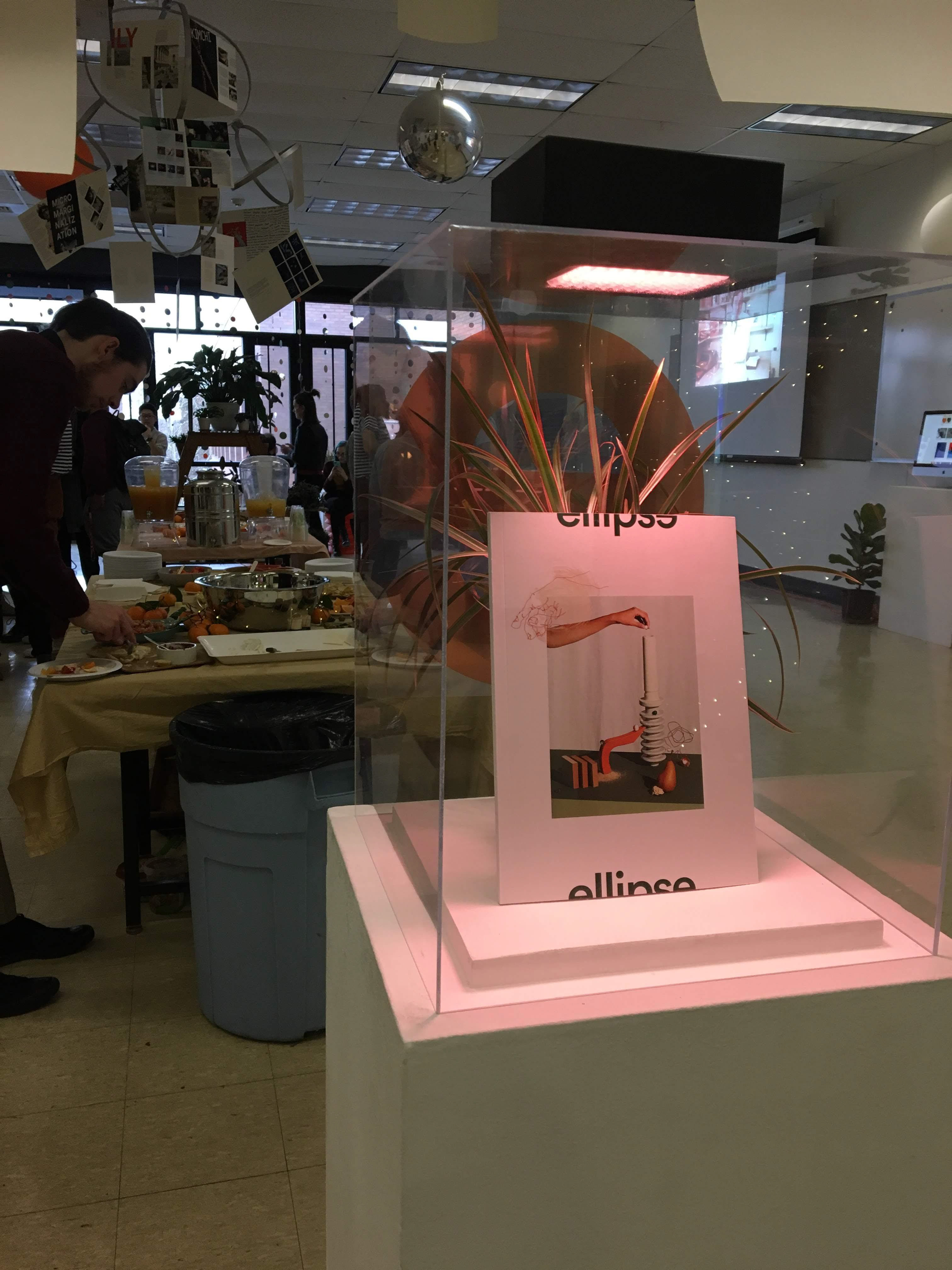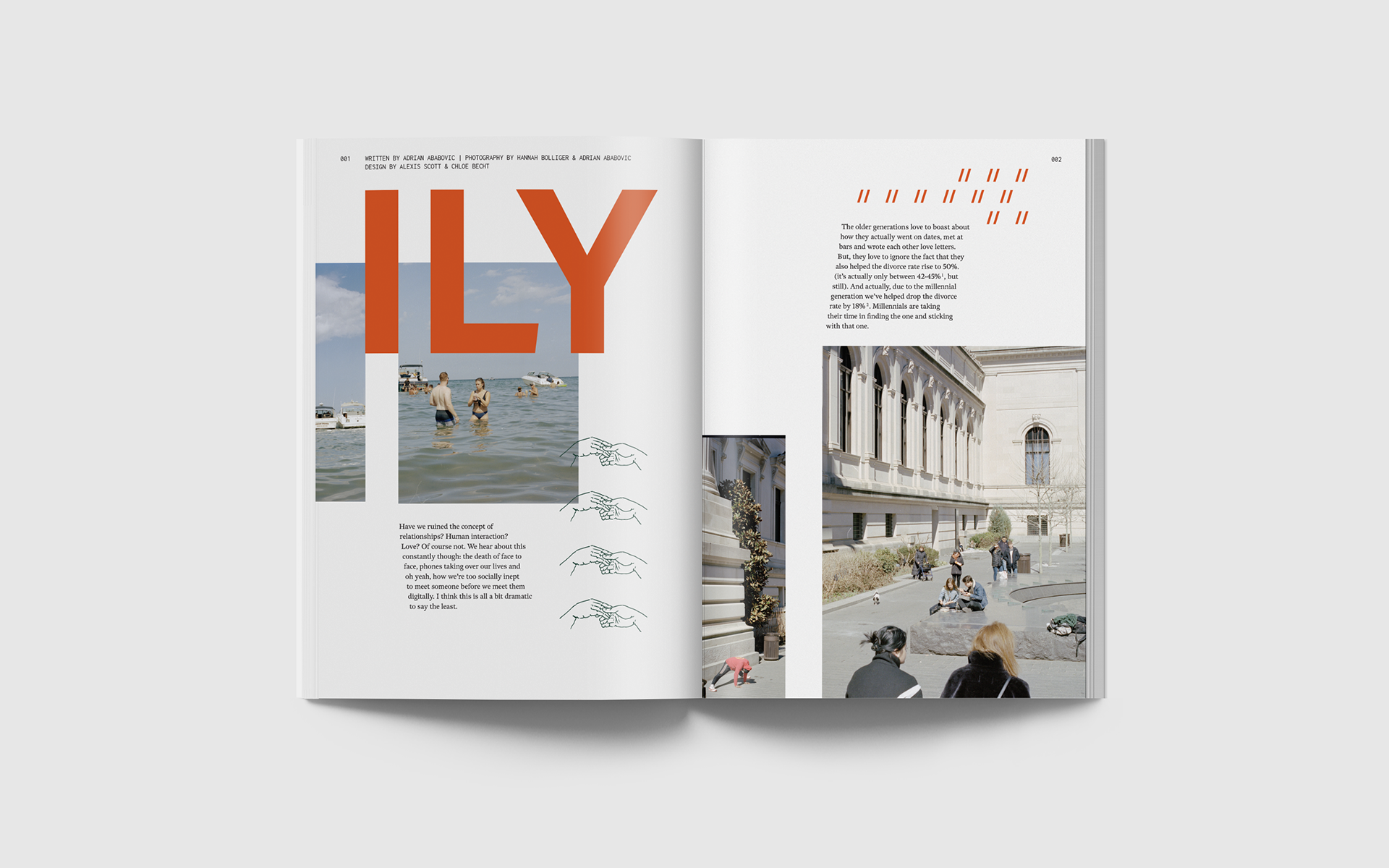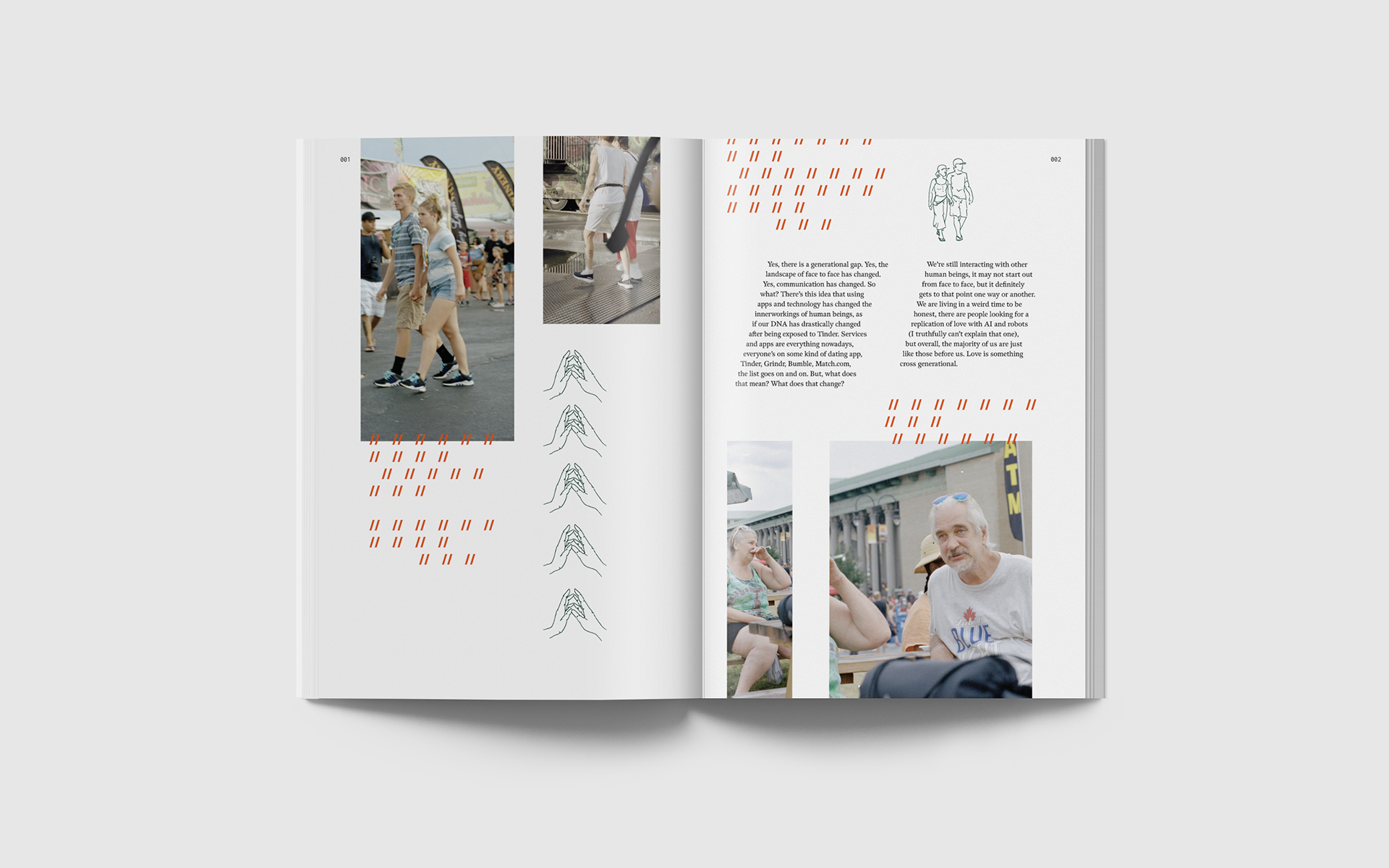 The article ILY was a story about how although modern relationships are typically scoffed at for the use of dating technology, they are not so different from the generations before us. At the core we still long for human interactions and human connections.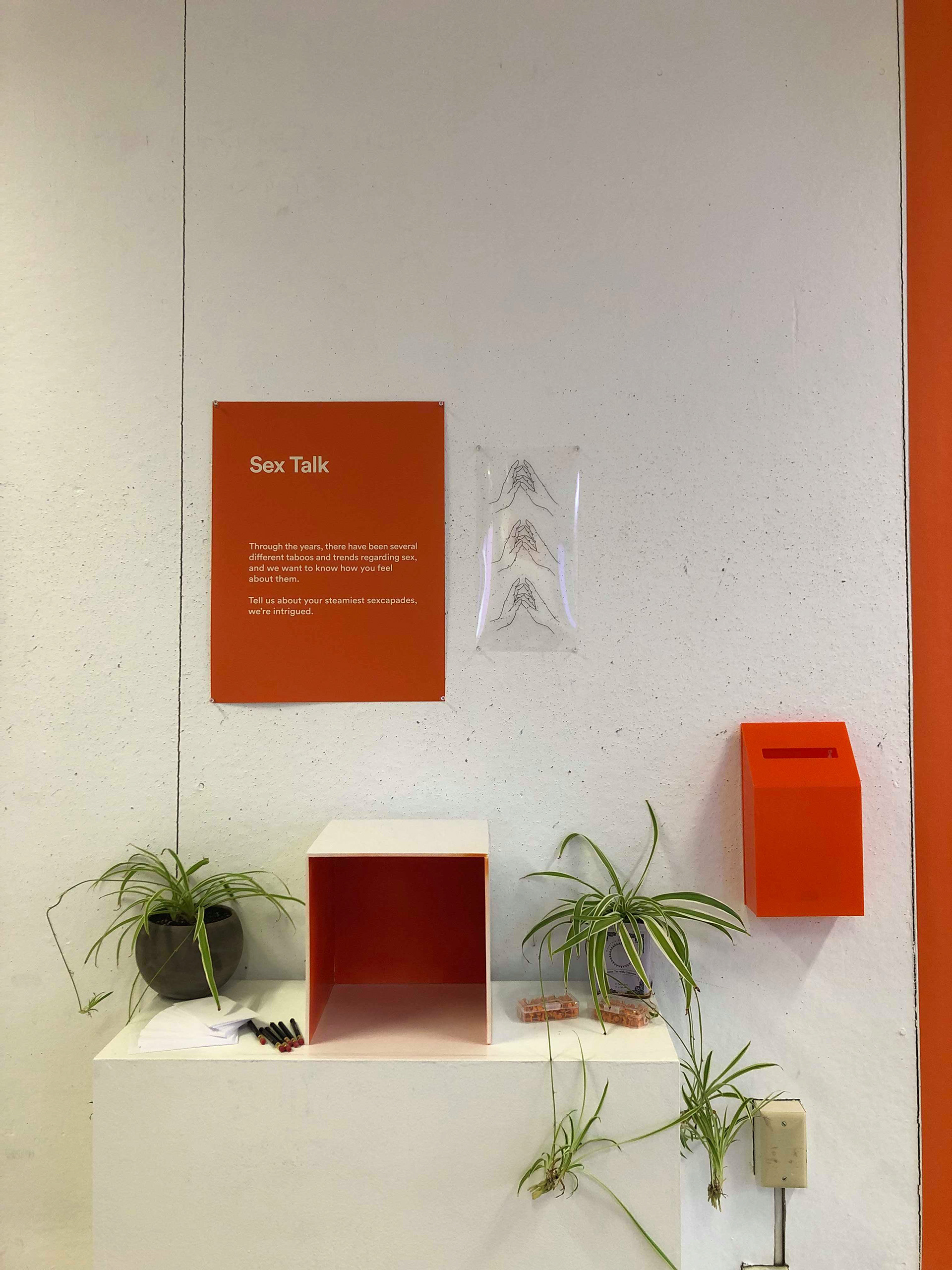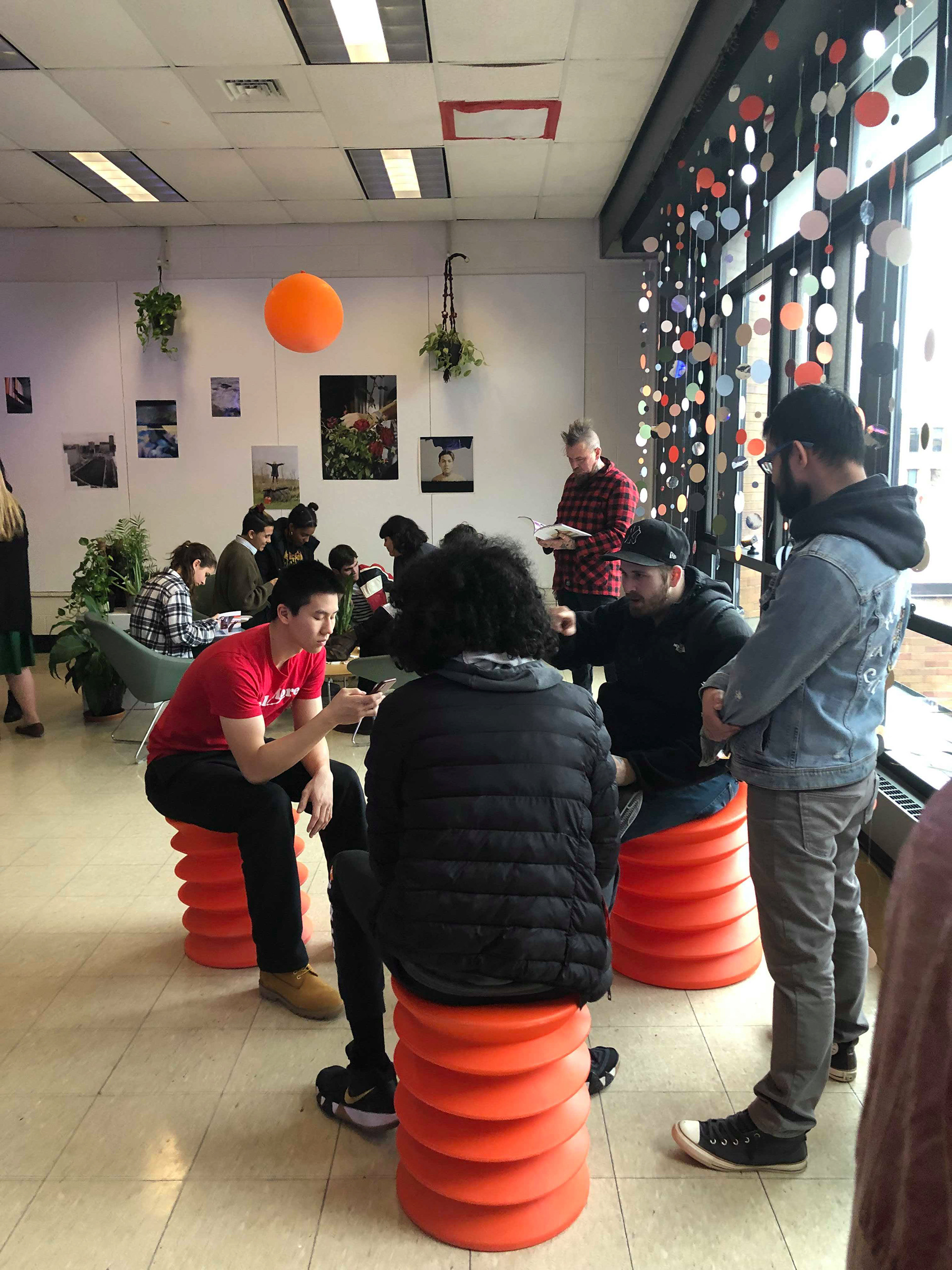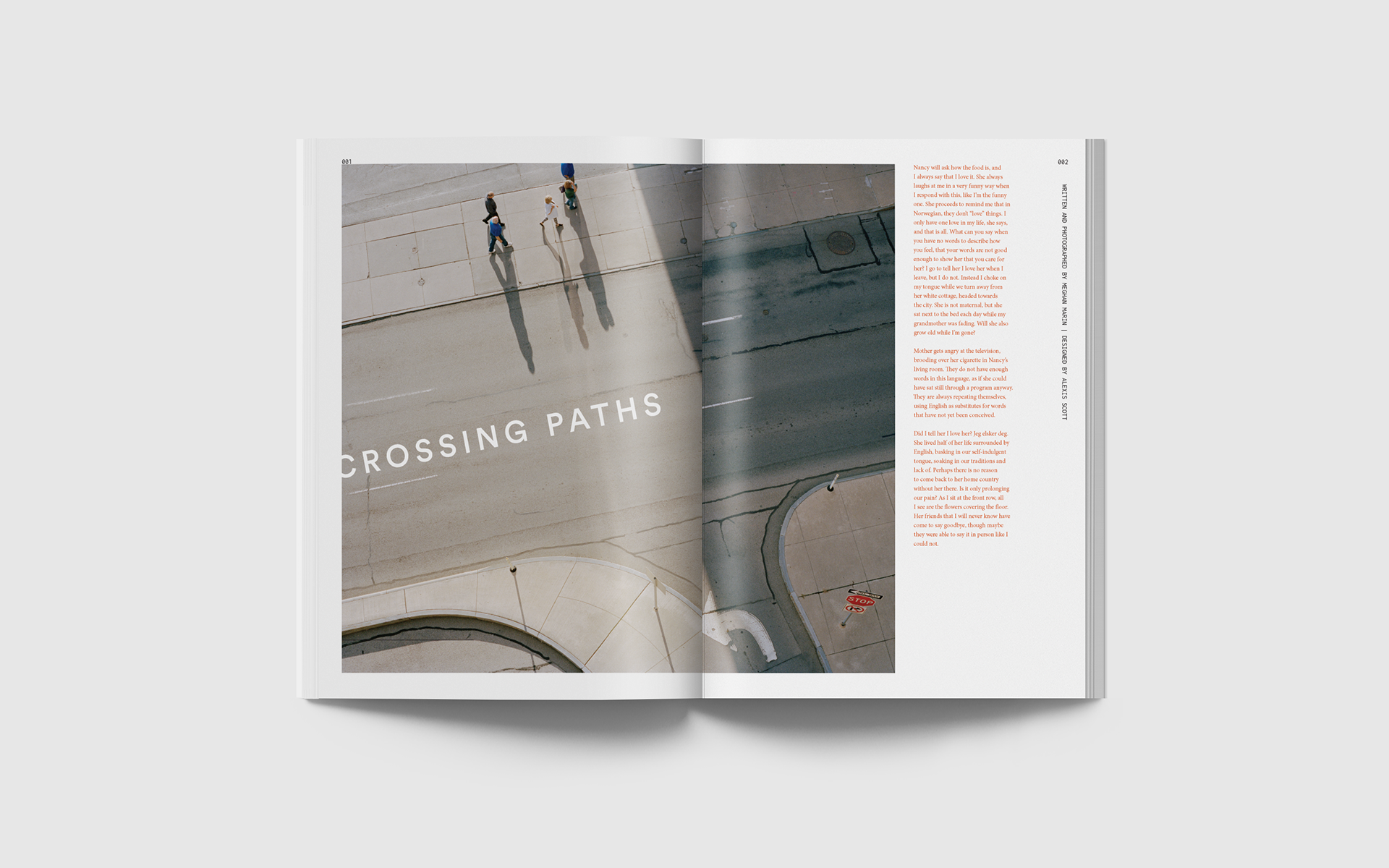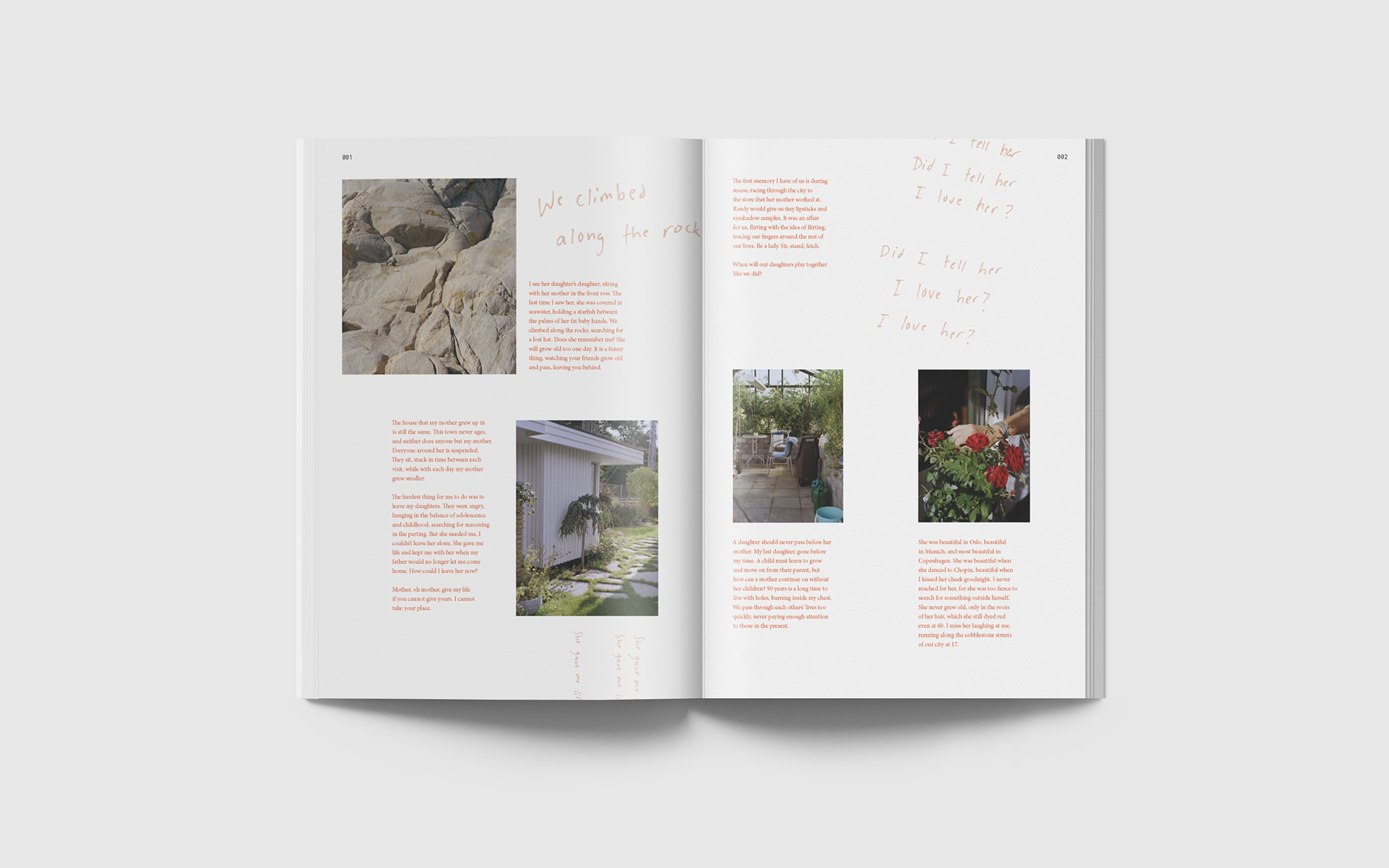 Crossing Paths takes short narratives from loved ones after a death. The commentary shows the complication of human relations and how many people can remember the same person in many different ways.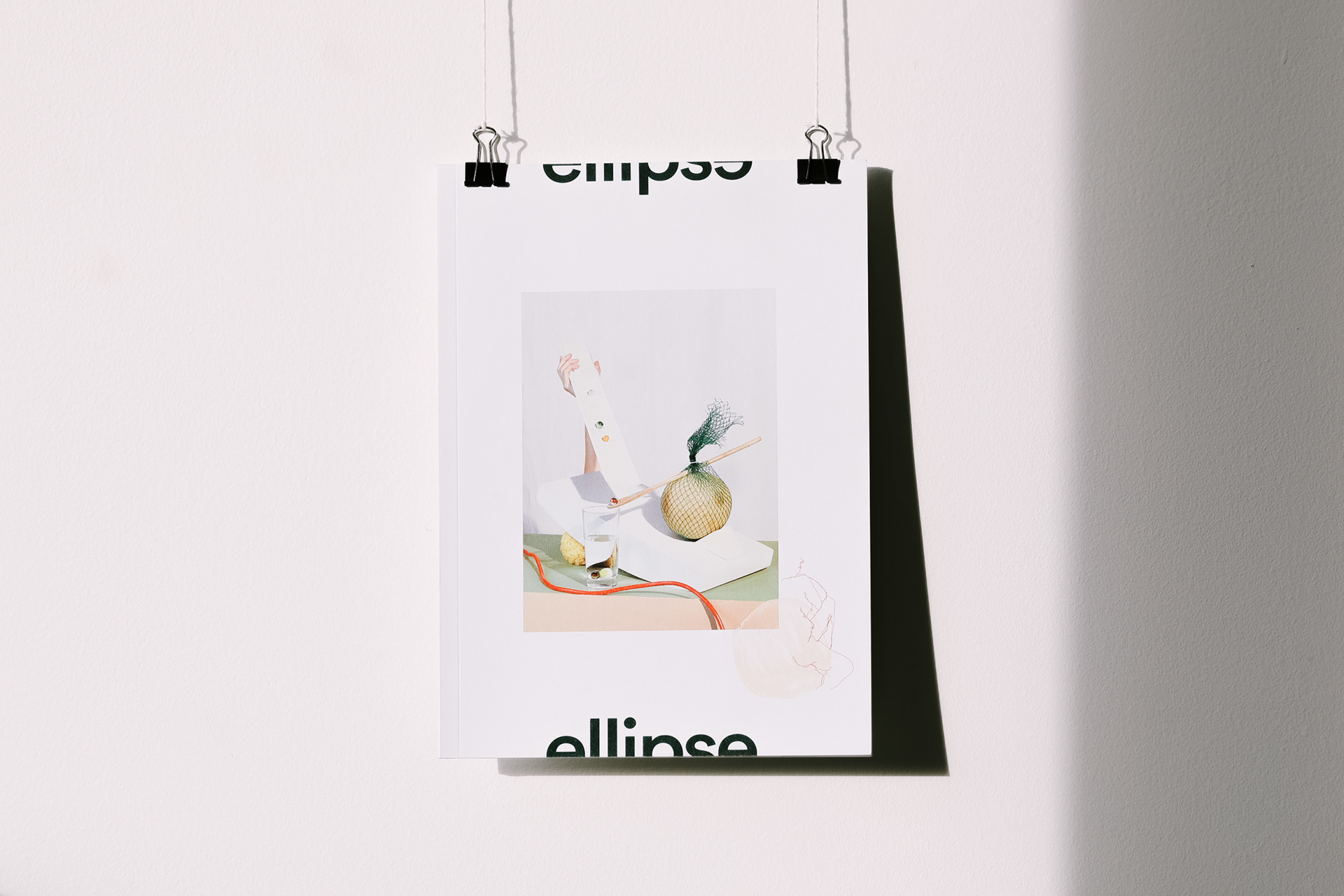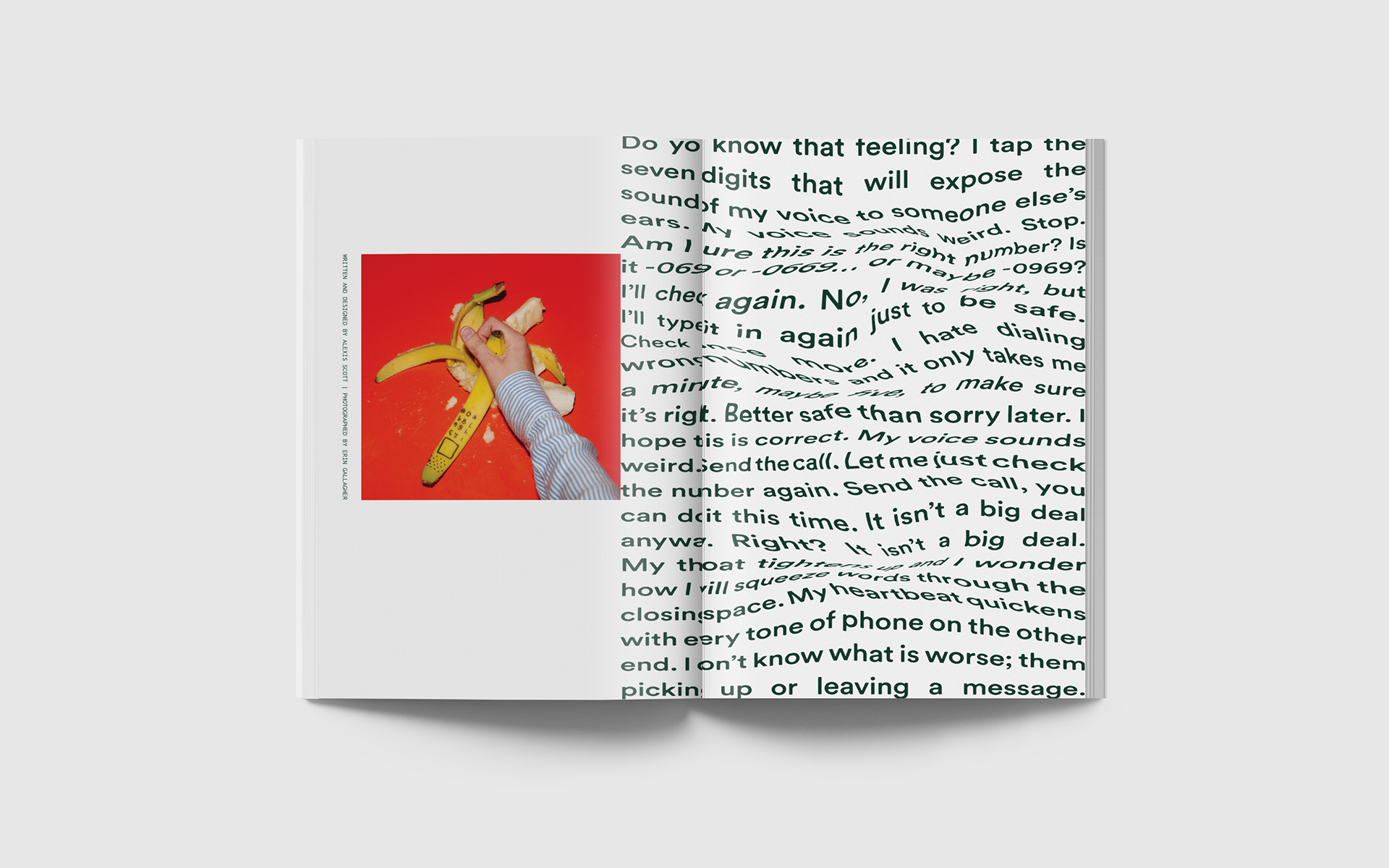 This was an article I pitched and wrote for the magazine. The text is distorted to give more anxiety to the story which talks about the internal fear of making phone calls. This was an observation piece for how our generation reacts to calls and the fear leading up to making one. This wasn't an article to explain or rationalize this fear, but to expose the shared emotional strife of what is seemingly a simple task.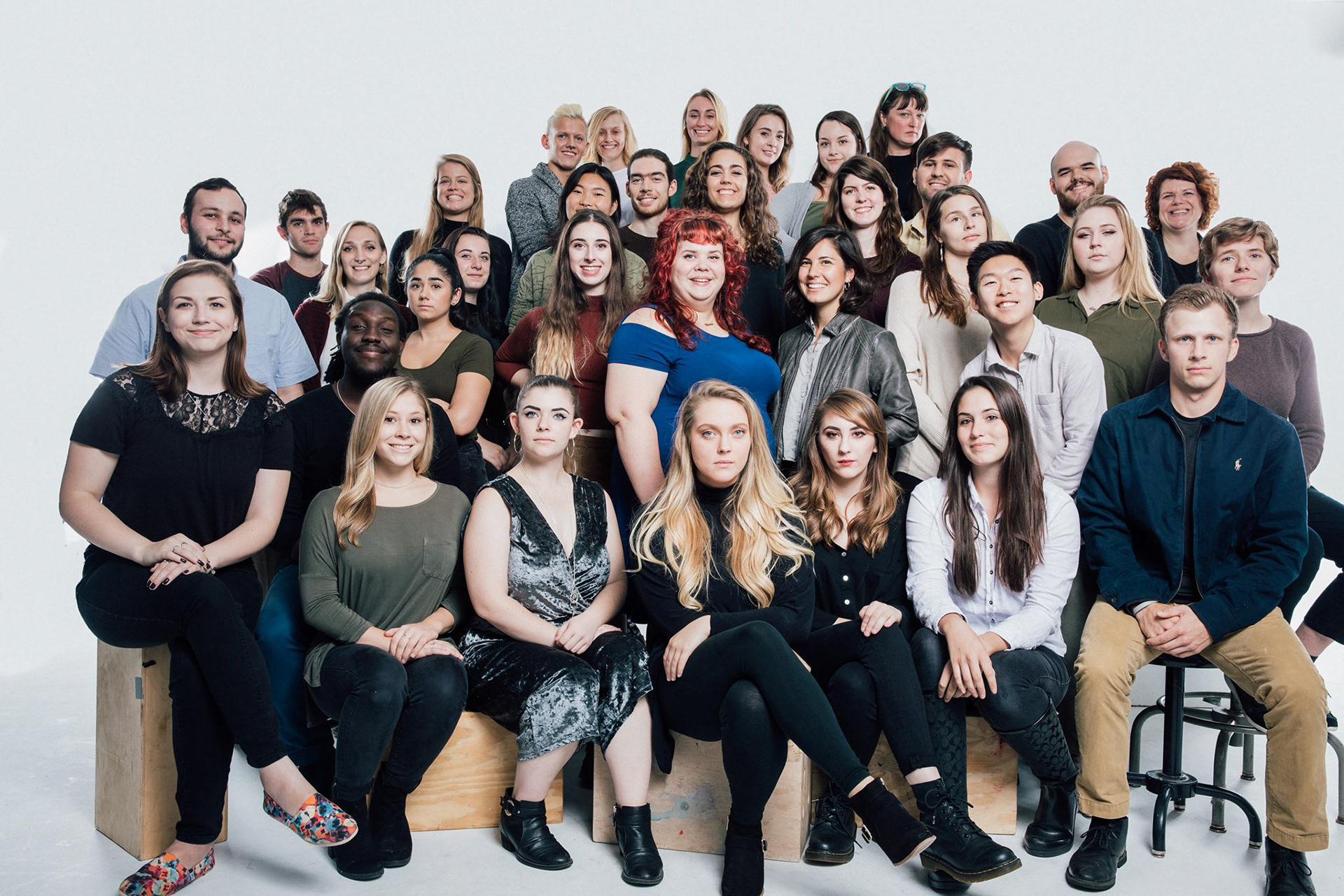 A special thank you to Kevin Zampieron, Meghan Marin, Laura Stockman, Emily Patten, Torrey Dickman, Noah Breakman, Candice Grimes, Kate McIndoe, and Lizzie Soufleris.